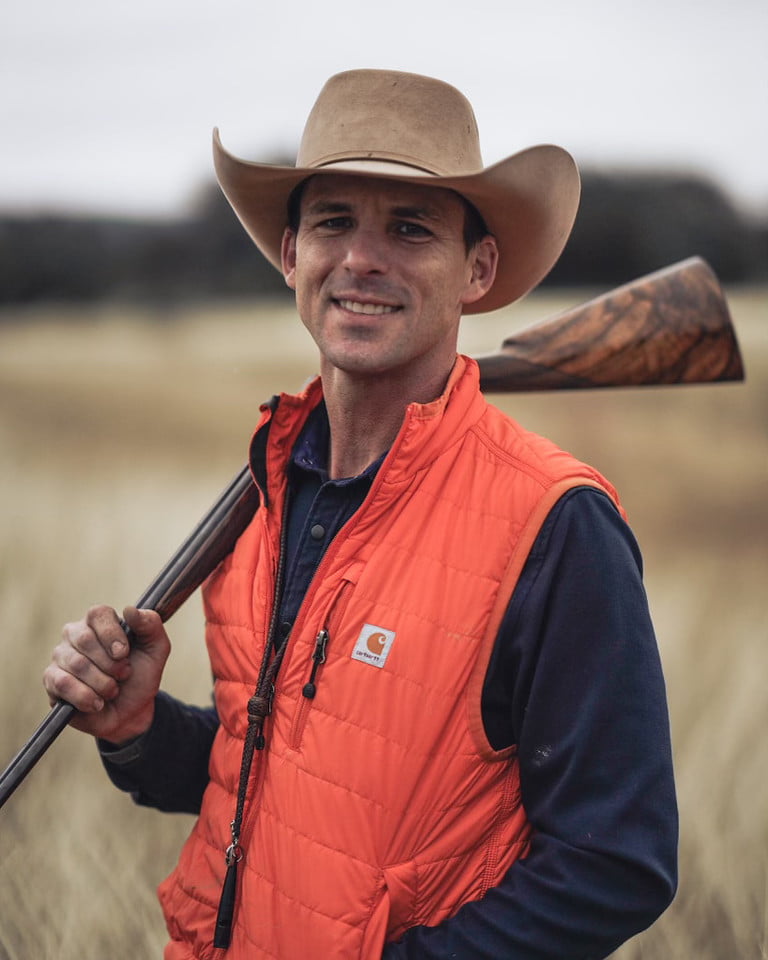 My love of field-bred English Cocker Spaniels was birthed in 2007 upon accepting a guiding position on a commercial plantation in southwest Georgia. I handled pointing and flushing breeds, becoming well acquainted with the nuances and idiosyncrasies of both. However in short order, the spaniels became my favorite. Their spunk, drive, friendliness, and charm only skim the surface of the full appeal. When Sara and I became Texas residents in the beautiful Hillcountry in 2013, we discovered AKC hunt tests and field trials and like many, were hooked.
At the time, cocker field trials were far too distant to regularly compete. However, I had acquired a wonderful puppy that was too gifted an animal to be reserved as just a hunting companion. FC Fallen Wings Hillcountry Hopper was a dream to train. Her exuberant power, style, and keen natural instincts were what would make her successful, if only I could take her through training in a way that would preserve them all. Cockers, though such capable animals, can be extremely challenging to train.
Hopper was a dominant dog with no shortage of confidence. With a balanced strategy, I took Hopper from 8 weeks old to "field trial-ready" before selling her to an avid handler, Kim Wiley, who would properly campaign her. Her first trial was a puppy stake win, followed by scores of other placements and wins. In 2019, she received the High Point Open award and remains a threat today.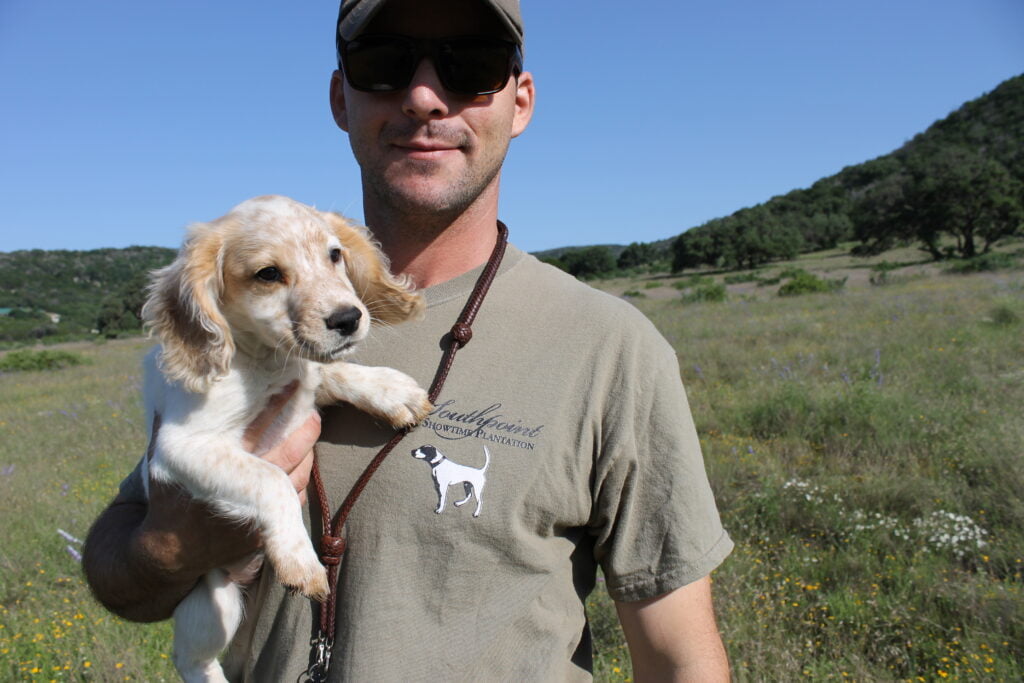 In 2015 we began to train a few trial springers. Shortly thereafter, we began working with Clay at Coldwater Gun Dogs. These efforts yielded 3 nationally recognized trial dogs: FC AFC Freeliving Caddisfly "Caddis", FC AFC Hillcountry Johnny B. Goode "Boogie", and FC AFC Hillcountry Hot Feet "Fancy".
With the growth of cocker trials and an unbridled interest in pursuing a professional training career, I have decided to turn my efforts full time to training and campaigning field trial cocker spaniels. We are delighted to be teaming up with Coldwater Gun Dogs to drive the cocker side of the business. Clay and I have enjoyed the fruits of friendship and the benefits of mentorship for many years. By joining Coldwater, we aim to hone our skills as breeders, trainers and handlers in furthering the development of spaniel training concepts.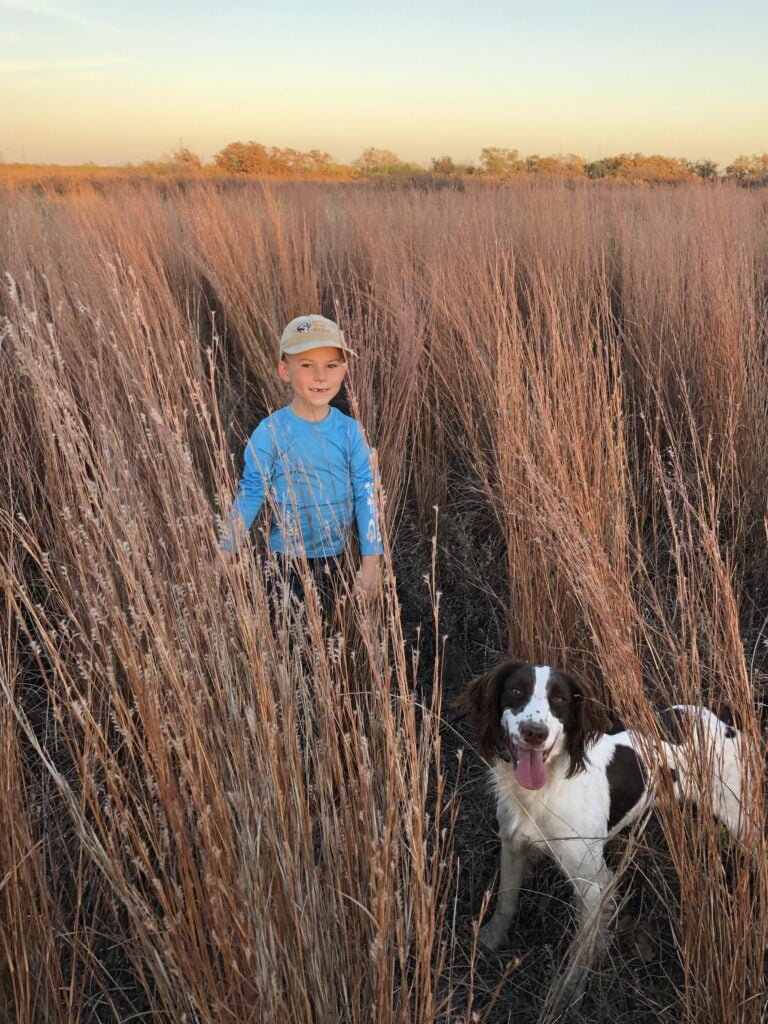 The current string of Coldwater cockers has everything I look for in a spaniel: superb health and genetics, level headedness, an explosive driving flush, keen bird sense, and superb retrieving abilities. These cockers have been meticulously put together based on Clay's research and experience. With more pups in the pipeline, we anticipate making a splash this fall. I am thrilled to take on this next stage of life and would welcome you to be a part of it.
See you in the field,
Chad Leonard