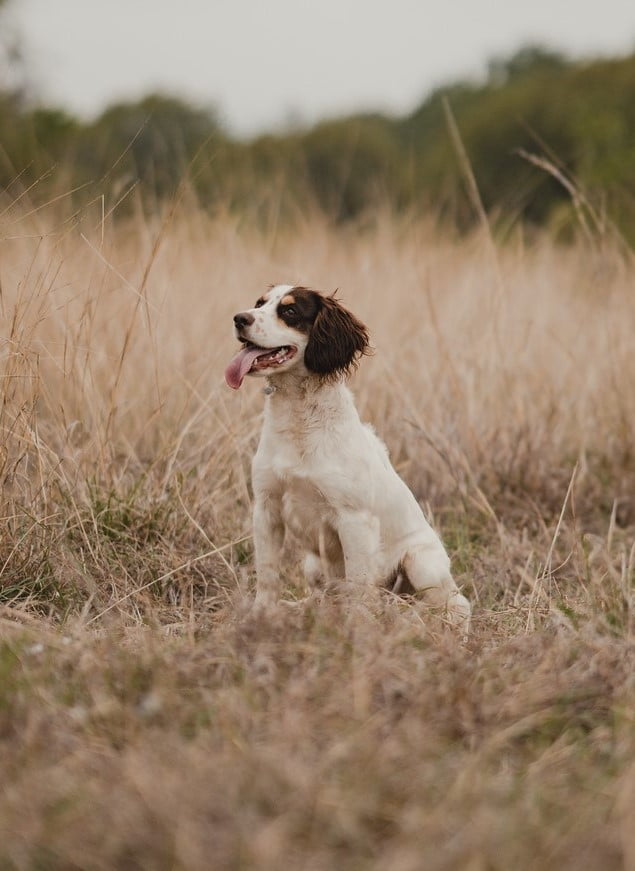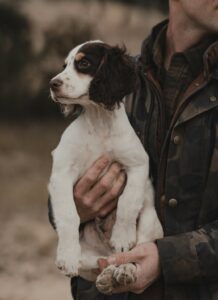 Coldwaters Jock
(Jock)
Jock is a beautiful tri-color dog born September of 2022. He was raised in our home, and was extremely quiet and clean as a young puppy. Jock runs with ultimate power and courage in the field. He swims beautifully and hits the water hard. Characteristic of this breeding (Mickey/Sandy), he has both high retrieve drive as well as high prey drive. Completing the package is a stable and soft mouth, as well as a naturally pleasant delivery.
Jock is currently learning obedience basics, quartering in various winds for clip wing pigeons, and pheasants. Jock is a superb prospect and we anticipate a highly competitive field trial dog once trained. A littermate from the first breeding, Coldwater's Hang On Harvey, won an Open stake at the Northern Colorado club field trial this spring.
Jock is currently available. If you are interested, please click here to connect with us - we look forward to hearing from you!