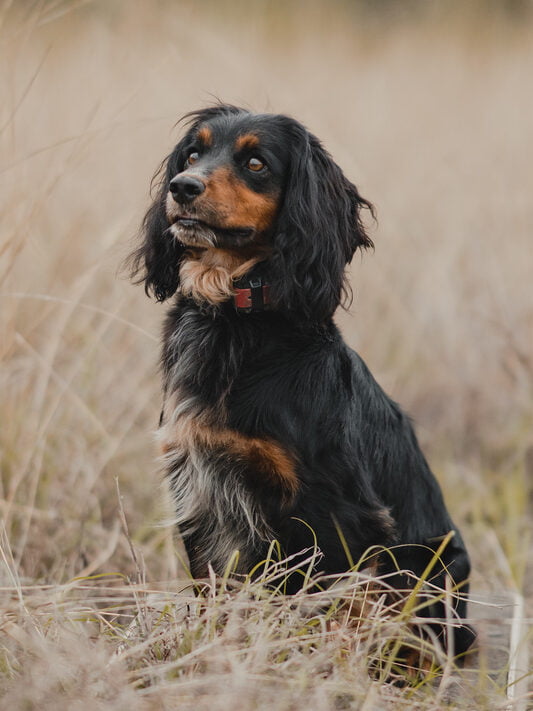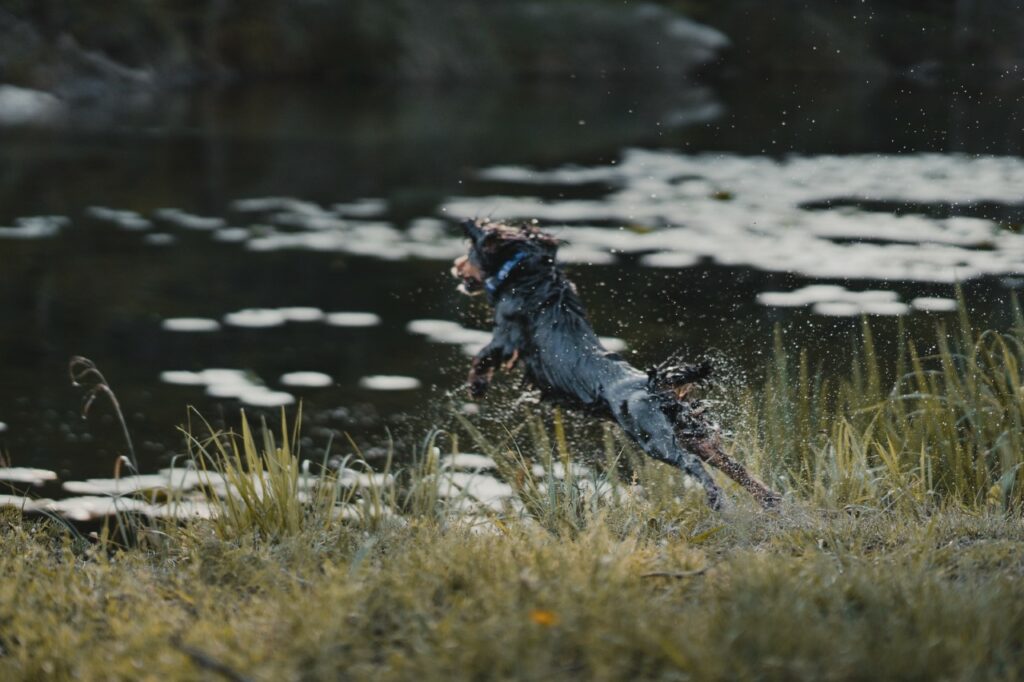 Matrixglen Nymphadora
(Matilda)
Matilda is a black and tan 28 pound bitch with the loveliest of demeanors. Imported from Scotland, she was acquired specifically to be paired with FTCH Bellsmill Pale (Mickey) in hopes for well-rounded pups combining tremendous power and the natural tendency to remain connected to the handler.
Matilda naturally works for the handler and yet has more than ample power, flash and bird sense. She marks falls with precision and has endless hustle. She handles moving birds well, and flushes with speed and athleticism—accelerating with all her might into the scent cone. She loves to swim and hits the water fearlessly. Upon delivering game, she has a stable and perfectly soft mouth. Her retrieve drive matches her prey drive (both extremely high) and she loves balls and bumpers as much as birds.
Matilda is currently in training and will be steadied this summer, along with advancing skills of handling to blind falls. She's wonderful company whether training or not, and we look forward to her career debut this fall, 2023.
Matilda is currently available. Are you interested? Please click here to connect with us - we look forward to hearing from you!